Portfolio
Check out some of my Client Websites
The intention at Terabyte Websites is to take all the technology clutter out of your plate and insulate you from the back-end problems. You focus on what you need to deliver in your business, I will work with you to imagine, design and bring it to life on the website. And if you already have a website, I will ensure it is hosted safely and securely.
Commerce & Shopping Websites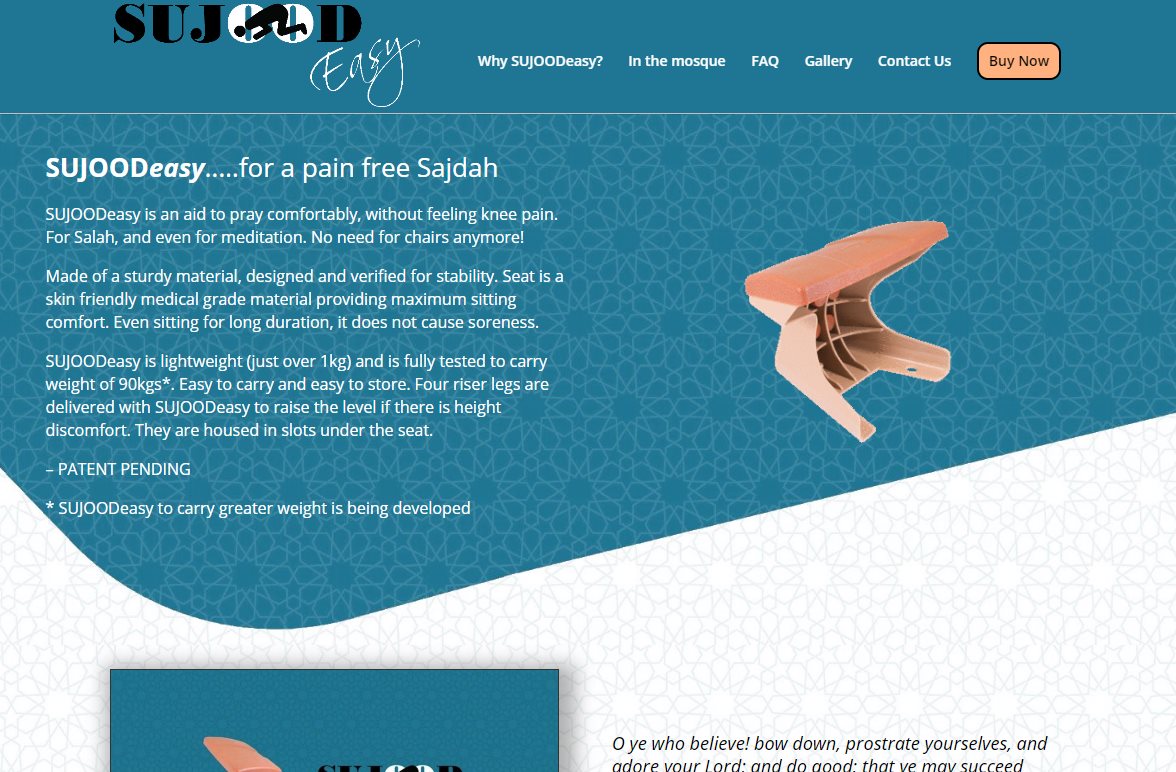 SUJOODeasy is an aid to pray comfortably, without feeling knee pain. For Salah, and even for meditation. No need for chairs anymore!